Order Photos to be scanned

Please note: due to our personal collection and delivery service of your precious photographs we currently only take orders for Perth and surrounding suburbs.
Enter the number of photos required and the bulk discounts will be applied automatically.
Minimum Total Spend per order is $49.00
Please type in the boxes below the number of Photos to be scanned in Basic Quality OR High Quality and then chose the media you would like your photos stored on and quantities (we recommend at least two for safe keeping). You need to select at least one media option.
Product Description
MINIMUM ORDER $49

Example : 80 photos at basic quality, delivery/collection and 1 x DVD Media
Collection and Delivery of Photos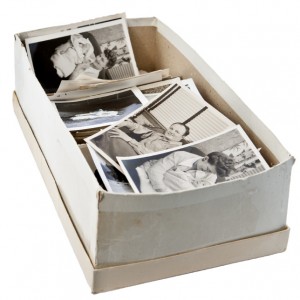 To enable us to scan your precious photos safely, please put your photos in a cardboard box or a standard shoe box for collection. The box must not be damp and the photos must not be bent, then please seal the box lid down with your name and address written clearly on the outside of sealed box. If you are not home when we collect or deliver please notify us via the message box on the order page of where we can pick up from and safely deliver to ie. porch in the shade, carport, neighbour etc. This area must be dry and in the shade and most of all safe.
Bundle and Count
Please bundle your photos into groups secured with elastic bands and label them how you would like them to be indexed.
For example:-
Our wedding day
Thailand Holiday 2001
Aunt Joan's 80th birthday party
Or if you do not want them indexed at all and just scanned as one big bundle we will scan them as one batch with your family name as the index.
Remember to count carefully how many photos you have so you can "click" on the correct price box on the order page.
Quality and Media Type Selection
We give you the option of 3 media types which are
DVD (up to 500 photos)
USB Stick (500+ photos)
And the choice of Standard or High Quality scans.
Basic Quality (300 Dpi) is ideal for printing, attaching to emails, posting to Facebook, viewing on PC's.
High Quality (600 Dpis) is ideal for cropping, restorations, enlarging.
Prices
Pricing to scan your photos to digital (inc. GST)

| | | |
| --- | --- | --- |
| Photos | Basic Quality -300dpi | High Quality -600 dpi |
| | 40c | 52c |
| | 38c | 49c |
| | 35c | 46c |
Please Note: There is a minimum order value of $55
Ideal Uses
Basic Quality(300 dpi) – Printing; attaching to emails; posting to Facebook; Instagram; viewing on PC's.
High Quality (600 dpi) – This is what we recommend to preserve your photos at the best quality.
Collection and Delivery Cost (inc. Gst)
We will personally collect and deliver your photos to you at scheduled times for a set cost of $20.00, within 40km radius of the Perth CBD. Any areas outside this radius can be arranged at additional cost. This personal collection/delivery service prevents loss or damage when using third parties.
Media Type and Cost (inc Gst.)
Media Type

Cost

$3.85 each
$15.95 each
on request